The Gold Standard Carpet Cleaning Company in Portland
Our residential carpet service includes stain removal, deodorization, hot water extraction, and a thorough HEPA filtered vacuuming. Although we use top-of-the-line cleaning agents and equipment, you won't hear us talk about miracle products or formulas – Experience has shown us that an expertly trained technician equipped with the proper tools offers the best cleaning available for your carpets. Looking for carpet cleaning for your business? Visit our commercial carpet cleaning page.
Pre-Clean Walk-Through
Correctly identifying your needs is important to us! Every cleaning appointment begins with a walk-through of the areas to be cleaned. Our experienced technicians will identify areas of concern, pre-existing conditions, and discuss your goals in order to develop a customized service plan for you. Your carpeted areas will be measured for accuracy and a price will be determined
Pre-Spray Treatments
Our pre-spray treatments are designed to loosen fine soils, traffic lanes, spots and light stains.
Stain Treatments
Every stain is different. Kids track mud in from outside, pets have accidents, and coffee gets spilled. Our expert technicians treat each stain individually to break down the chemical bonds between the stain and your carpet fibers, removing or minimizing the deepest of stains.
Odor Removal
Your carpet won't just look cleaner. Our cleaners also improve your overall carpet hygiene by neutralizing smells (like smoke and pet odors) and destroying micro-organisms through the application of a special enzyme deodorizer. Our goal is to leave your home smelling fresh without adding excessive fragrances to the carpet.
Hot Water Extraction / Particulate Removal
Hot water extraction is an important step in our carpet cleaning process. Our top-of-the-line equipment thoroughly rinse your carpet with filtered and conditioned hot water from our HydraMaster system (which is considerably hotter than a carpet cleaning machine you might rent at a store), and then extracts the water and residue from the carpet. This flushes the dirt, stains, and cleaning products out of your carpet, leaving it soft, fresh, and clean. There are many benefits of cleaning carpets using a truck mounted heat extraction including higher vacuum levels, faster cleaning time, and greater Psi. You'll simply love the result!
*Fabric Protection*
For an additional fee, we offer Scotchgard protection that will reduce future staining and wear caused by friction from accumulated debris. Ask your Technician for more information about this preventative service that will extend the life of your carpeting.
Grooming
The extraction process will leave a "sawtooth" appearance to your carpets. Raking will reset the carpet fibers for a nice smooth finish.
Final Walk-Thru
Our technicians will walk through the cleaned areas to make sure they've attended to all the issues discussed during the Pre-clean walk-thru. They will also make recommendations for continued care so you can enjoy your newly revived carpets for as long as possible.
Other Carpet Cleaning Services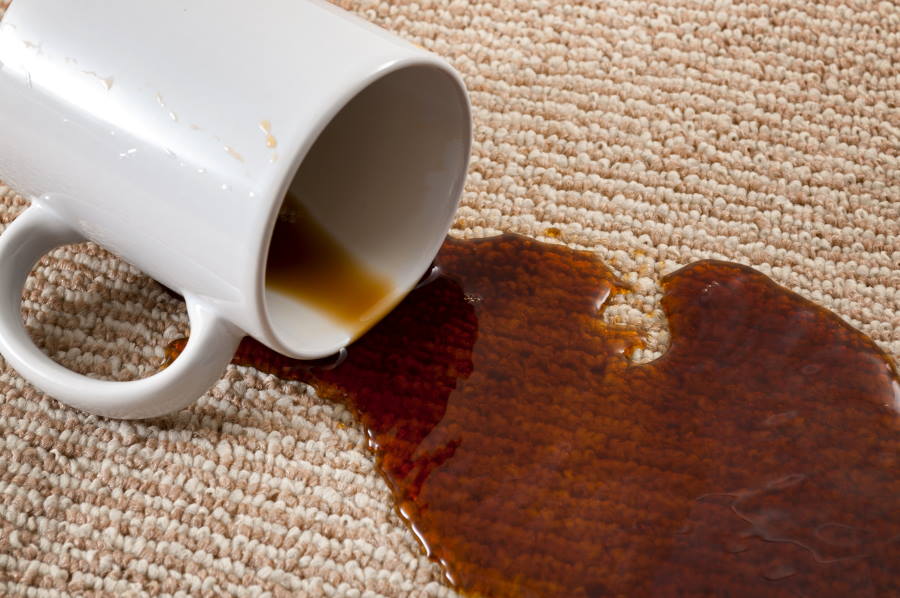 Most new carpets are treated with stain protection when they are manufactured, but this beneficial finish wears off the rug or carpet over time and needs to be reapplied. Gallagher's Rug and Carpet Care can re-apply a protective finish to help guard from stains, soils, and everyday wear and tear to help keep your rug, carpet and upholstery cleaner longer, saving you money.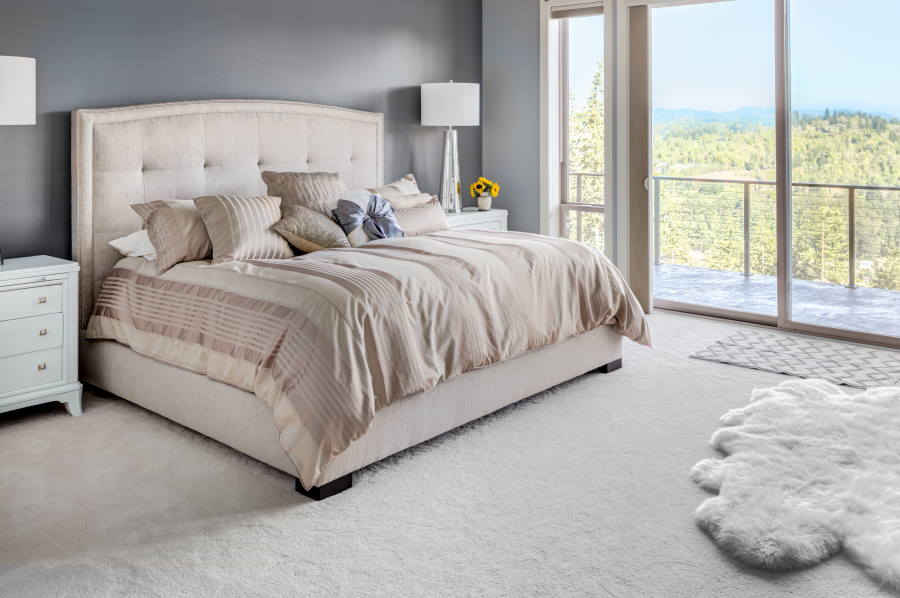 Gallagher's offers a portable version of our hot-water extraction carpet cleaning designed for apartments, condos, and businesses that do not have accessible water and parking for our truck-mounted systems. . Our Portable Carpet Cleaning service uses powerful, self-contained hot water extraction machines that we maintain ourselves to ensure that they are operating at the highest level.
Frequently Asked Questions
How long will my carpets take to dry after they are cleaned?
Our powerful extraction process removes 90% of the water applied to your carpets during cleaning. Your carpets will be damp to the touch immediately after cleaning and should dry within 8-12 hours on average. Carpets will dry faster on warm, dry days and slower on cool, humid days. Using fans, opening windows, or turning on the central heat in fall and winter helps the carpets dry significantly faster.
Can I walk on my carpet after it is cleaned?
Yes, but it is a good idea to stay off the carpets as much as possible while they dry to reduce the chances of slipping, especially going up/down stairs and in transitions from carpet to a hard surface. Ask your technician for shoe covers to cover your socks/shoes if you need to walk on the carpets while they are drying.
Do you move furniture?
We can move or help move most items including sofas, tables and chairs. We cannot move cabinetry/bookshelves, dressers, beds, art pieces, instruments, or anything that could potentially harm the technician or damage the item if it is moved. This is up to the discretion of the technician. We offer this additional service as a courtesy.
Do you use green products?
Yes! We have several different cleaning options available, including completely green cleaning options that contain no chemicals or surfactants. We may recommend a combination of green products and spot treatment with standard products for a more effective cleaning, but the choice is yours, and we customize the product mix for each service.
Do you use a zero residue process?
Yes – our everything that is applied to your carpet is thoroughly rinsed at the end of the cleaning with hot water extraction to neutralize and remove any product residue so your carpets are soft, clean, and safe for pets and kids to be in contact with.
What Our Customers Are Saying
I've used Gallagher's for a number of jobs at my work and home, every time they have done an amazing job! I will definitely continue to use them for all carpet jobs in the near future
Alexander Greer
Gallagher's is a phenomenal carpet cleaning service. We've had our carpets done by them for the past three years and each time they demonstrate how knowledgeable and thorough they are 
Jennifer S.
Magic workers!!! We currently have 5 rescue dogs and a teenager, along with beige carpet. Not the best combination. John made our carpets look like new!! I was so impressed 
Jaime R.
See More of Our 400+ 5 Star Reviews
Office Location
826 SE Belmont St.
Portland, OR 97214
Open Hours
M-F: 9am - 5pm
Sat: 10am - 2pm