If you own an area rug, you've most likely heard of or seen a rug pad. Maybe you have one under your rug, but don't know why it's there.
Most rug dealers and cleaners will highly recommend using a rug pad underneath your area rug – we do here at Gallagher's –  because of the many benefits this small investment will yield. A quality rug pad will be the unsung (and unseen) hero in extending the life and increasing the comfort and safety of your investment.
Most of the rug pads on the market looks something like this: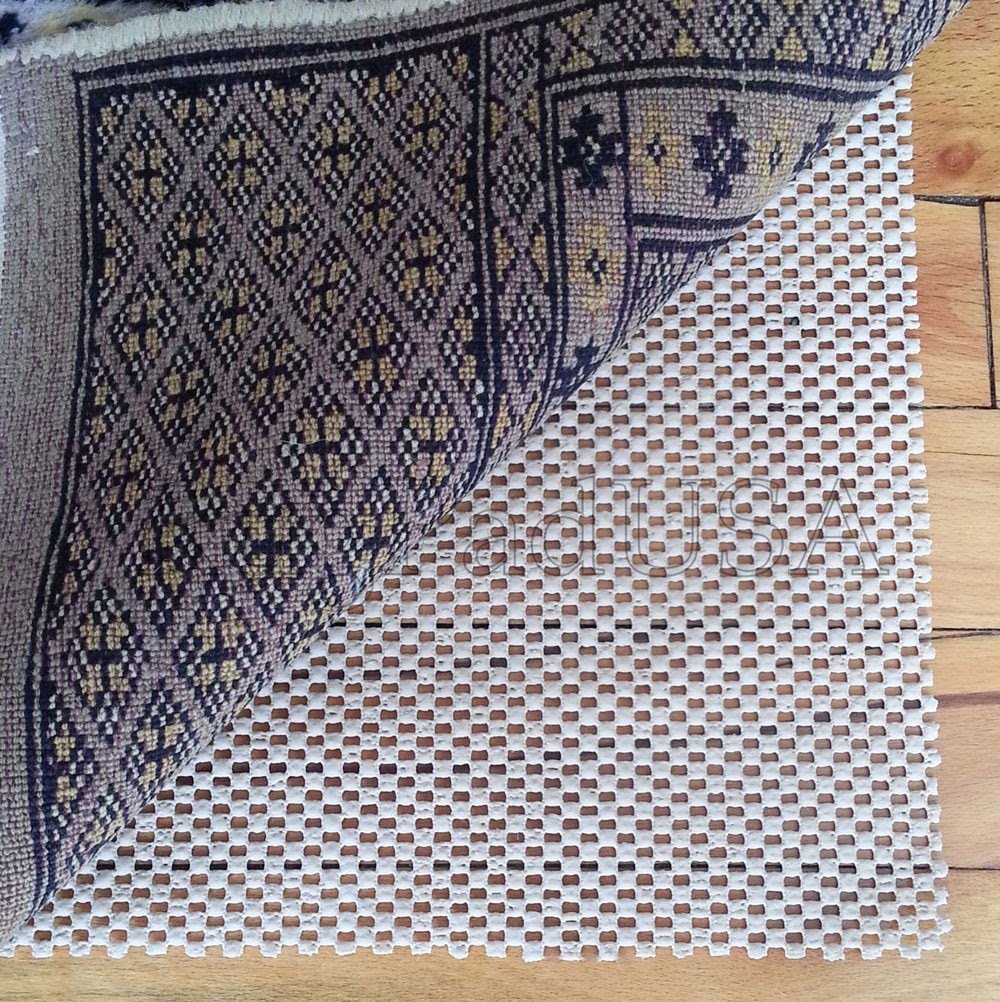 It comes in pre-cut, individually sold pieces at home goods and department stores. This type of pad is a great solution for one problem: It stops a rug from sliding across a slick floor surface like tile or wood. A high quality pad has a few additional benefits. Keep reading…
PROVIDING TRACTION
One of the most common uses for an area rug, besides its visual appeal, is to provide some sort of cushion on a hard floor surface. Hard surfaces, however, are usually slick surfaces that can turn your rug into an in-home slip-n-slide. A rug pad will provide traction to the material on the back of the rug to prevent sliding in smaller pieces and rippling in larger pieces – both of which can be very dangerous in a high-traffic area.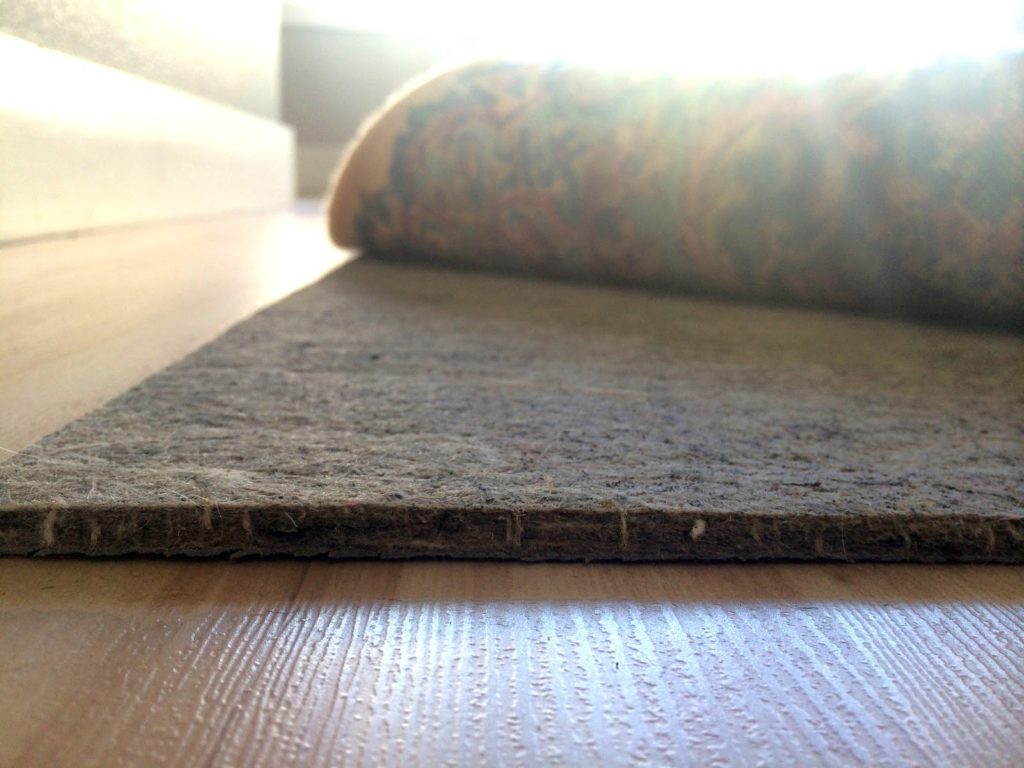 CREATING COMFORT
A cushioned rug pad is your best bet if you are looking to add a more plush feeling to your area rug. This style of pad is typically 1/4" thick and should be custom-cut to fit properly under your rug. You will want about 1" of rug overlap on top of the pad to make sure the padding is completely concealed and the edges are flush with the floor.
PREVENTING WEAR
A custom cut pad will create a barrier between the foundation of your rug and the floor. This means that there will be less of an impact from foot traffic and furniture, prolonging the life of the foundation of your rug. Making the investment in a rug pad will pay for itself over and over again – the extra protection against wear will postpone your rug's need for costly repairs.
Here are the three types of padding we recommend to our clients:
Karastan "Down Under" cushioned rug pad:
Rubbery bottom provides traction to prevent skidding and rippling
1/4" added cushion creates a more plush feeling to the pile of your area rug and reduce wear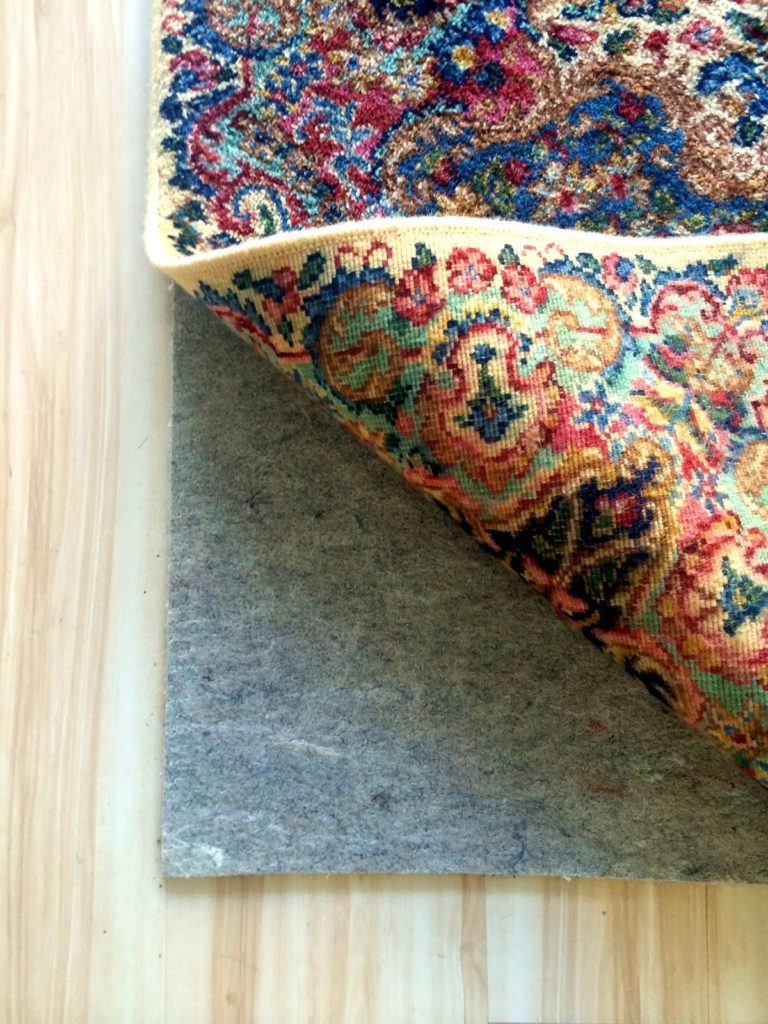 Click here to learn more about Karastan Rug Pads
Rug Pad Wizard "Supreme" cushioned rug pad w/ water resistant backing:
1/4″ recycled material provides cushion underfoot
All materials are certified green
Ideal for homes with frequent pet stains or wet staining. Rubber backing provides protection against moisture
Rubber backing is moisture resistant and minimizes skidding
Rug Pad Wizard "EverGrip" low-profile rubber pad:
1/8″ thickness ideal to maintain a low profile
All materials are certified green
Strong non-skid protection. Ideal for flatwoven or very thin rugs.
Not designed for rugs over 6′ wide
At Gallagher's, we offer custom-cut rug pads and advice on the best solution for your rug. Feel free to call us at (503) 477-4097 or stop by anytime during our business hours for a free estimate on rug cleaning services and custom-cut rug pads!