It's 2016, and you live in Portland. Portlanders love living "green." We love hybrids, composting, organic produce, and all-natural solutions in our everyday items and products. That translates to maintaining a clean home too. 
Many of our clients ask about our options to provide a green or organic carpet cleaning. As a company, Gallagher's wants to provide our clients with eco-friendly options that still produce great results. 
Here are a few of our green product options:
Planet Guard Carpet Cleaner/Rinse: This product is certified green, contains only natural, food grade ingredients and is free of surfactants (detergents) or soaps. This product is used as a general pre-spray and traffic treatment. 
Wine Away: Our go-to option for red stains that also works well on other acidic staining. Wine Away is made just north of us in Washington State and is composed of fruit and vegetable extracts and water. 
UrineLock BioEnzyme Deodorizer by MasterBlend: Do you have pets? Then you probably have pet stains, too. A bioenzyme deodorization treatment is the best way to remove the biomatter from your rugs, carpets and upholstery. Bioenzymes do what soaps and detergents cannot – they unlock the chemical bonds made between the salts in the stains and the material they are adhered to. This means that the stinky stuff is actually being removed, not just covered up with fragrance. 
How well do green carpet cleaning products work?
Now, we're thrilled to carry and utilize these products when our customers request them, but there are a few things to remember when using only eco-friendly, green options:
While green options have come a long way in the cleaning industry, they still cannot stack up against industry standard products and treatments. Our goal is a balance of sustainability and great results. At Gallagher's, we strive to utilize the least harmful yet highly effective products on the market, combined with expertly-trained technicians, to make sure you are getting the safest, most effective cleaning possible. 
Our friendly technicians are highly trained and well versed on all the products and treatments that we offer. If you have questions, just ask!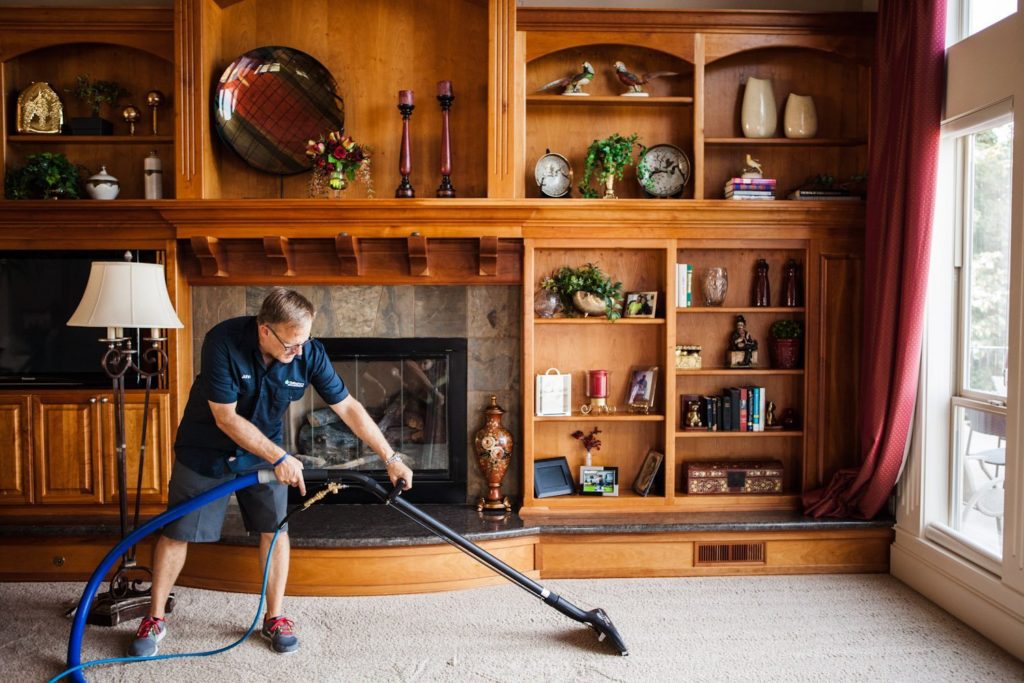 How We Clean Carpets
Is your carpet due for a cleaning? Here are a few things to note for those who are interested in our industry-standard offerings:
We fully rinse and neutralize every carpet we clean – that means that whatever products and treatments are applied to your carpeting will be rinsed, extracted, and taken away on tanks in our vehicles to be properly disposed of. We won't leave product on your carpets. Product can act as an attractant and cause the carpet to soil faster and feel crunchy after a cleaning. 
If you have fragrance sensitivity, we have unscented cleaning options as well! 
We are thinking about our customers every step of the way. Give us a call at (503) 477-4097 anytime to discuss our green options or book an appointment!
Carpet photo: Gábor Hojtsy