Keeping a carpet clean can be tricky. Especially when there is a lot of foot traffic. Fortunately, the carpet industry has learned a few things when it comes to using the best materials that appeal to the average homeowner as well as creating products that will be easy to keep clean. While carpet has come a long way over the last few decades, there are still some things that homeowners should look for when deciding to purchase carpet for their home.
What To Look For
Understanding Your Materials
3 Types Of Carpets That Are Easiest To Keep Clean
Last But Not Least
What To Look For
As much as we love a bargain, purchasing quality carpet is ultimately what will make all the difference when picking out the best carpet for your home. Having a budget is understandable and can easily be worked with but don't cut yourself short when deciding on which carpet will work best for you. Cheap carpet can quickly break down and become more costly in the end. A quality carpet material will not only be more appealing to the eyes, but will last much longer in the end. When looking for a quality carpet material, one trick is to bend the carpet back to see if the backing becomes exposed. If you can see the backing of the carpet, that is not a material you want to purchase. Quality carpet material shows itself as full and dense which also helps keep dirt and debri from sinking down towards the backing of carpet; making dirt hard to reach and thus more difficult to keep clean.
Understanding Your Materials
Carpets are made out of one of two materials. Synthetic or natural fibers. There are several types of carpet fibers to choose from so understanding your materials is important before purchasing. Synthetic materials are typically more cost efficient but depending upon certain characteristics a consumer is looking for, natural materials like wool may be more appealing.
Synthetic Fibers – Synthetic fibers are created from various chemical compounds and represent the majority of carpeting products commonly seen today. The most common types include nylon, polyester and polypropylene which is also known as olefin. Synthetic fibers are by far much more durable than natural fibers with nylon being one of the toughest in the durability category. They are less prone to stains and therefore much easier to maintain. However, they are not eco-friendly as they are known to emit VOCs which can be a deterrent for some consumers.
Natural Fibers – Natural fibers are created from naturally growing materials that are harvested and processed into fibers. Materials like wool, cotton, silk, sisal, seagrass, jute and coir are all used in making natural fiber carpeting with wool being the most popular. Natural fibers are known for their eco-friendly materials making them the preference for those who are environmentally conscious. However, fibers like wool can be extremely stubborn with stains as well as expensive to clean since they require specialty cleaning. Though wool is a very durable material, it will require more maintenance on the consumers end.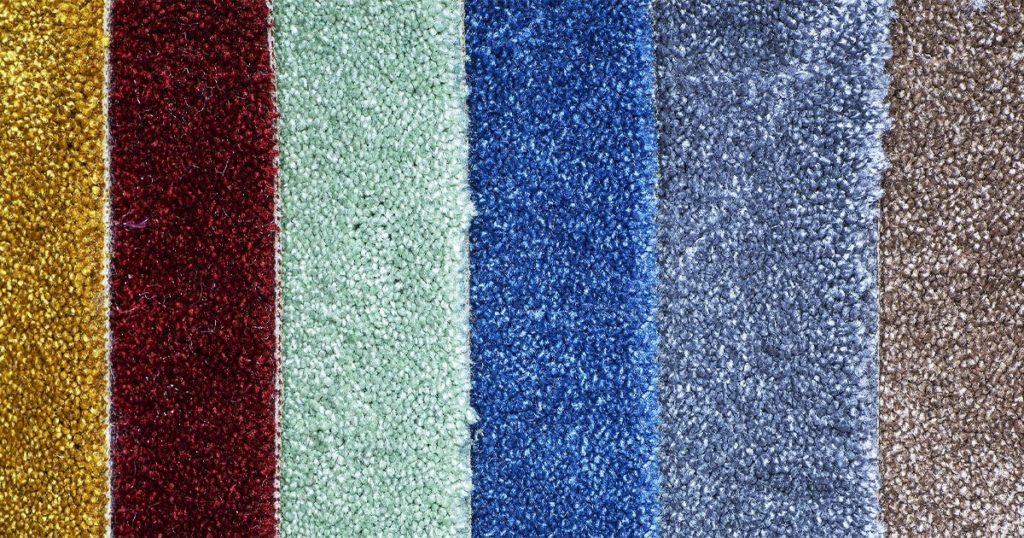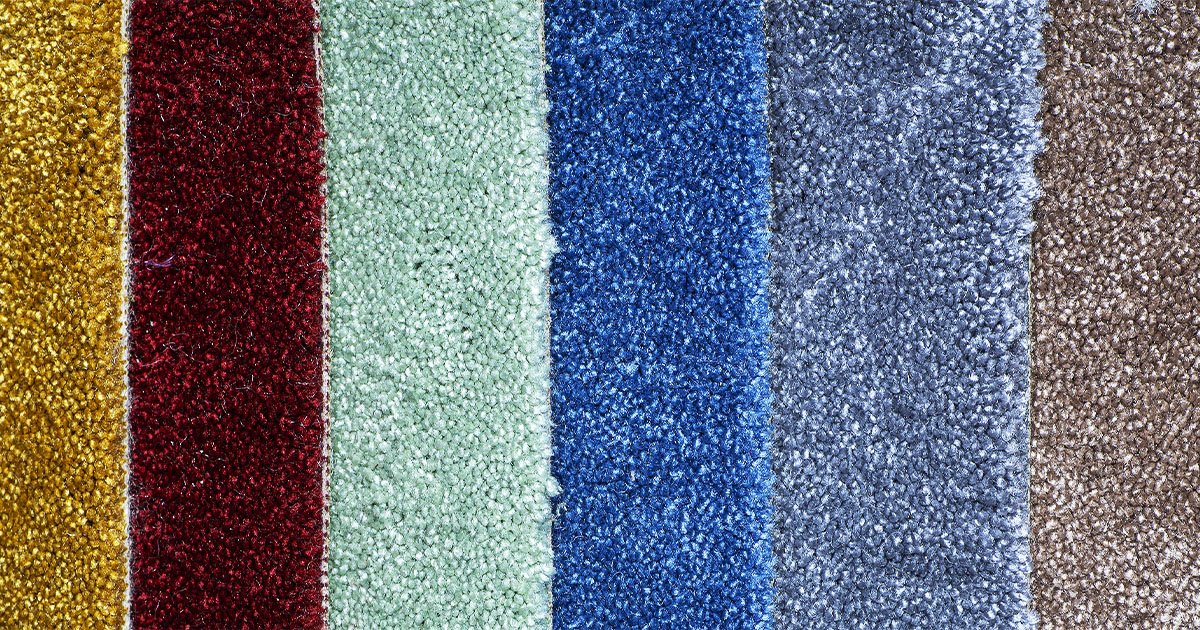 3 Types Of Carpets That Are Easiest To Keep Clean
Nylon – Nylon is considered one of the most durable of all carpeting materials and the easiest to keep clean. This type of material consists of strong nylon carpet fibers that hold up against constant wear and tear, easily bounces back to its original shape after being cleaned and is known for maintaining its original appearance. Though it is not the most stain resistant, it is known for stains to be easily removed. Nylon carpeting is built to last and depending on the home, can last as long as 15 years.
Polyester- Polyester makes the top of list for its stain resistant attributes. It is an oil based fiber which aids in repelling anything that is water based. Pet owners should highly consider this type of carpeting! This being said, it is not resistant to oil based spills. Once oil is absorbed into the fibers it can be very difficult to remove which is why it is essential to protect it from things like beauty products or even natural body oils. Other than watching out for anything oil based, these carpets require very little to keep clean.
Polypropylene (Olefin) – Next to nylon, these fibers are known for being colorfast and abrasion resistant. They are extremely easy to clean and stand tough against high traffic areas. They are also known to resist mildew and moisture which is a bonus for those in wetter climates.
Last But Not Least
Most homeowners have a certain idea of what they are looking for when it comes to the visual appeal of carpet in their home. They also don't want to spend a lot of time worrying about keeping their carpets looking clean which is why synthetic fibers tend to be the most popular. They hold well against foot traffic, dirt and debri and as a bonus, are easier on the pocketbook making them the most cost efficient and practical choice. Keep in mind, however, that even synthetic carpets are not all treated equally. Some carpets have longer, softer fibers while others are short and firm. The pile length of your carpeting will determine how easy it is to maintain. Longer pile lengths have more surface area so they naturally attract more dirt whereas a shorter or even medium pile length will attract less. Some carpeting is also treated to resist stains while others are not. As you shop for new carpeting, understanding your purchase will make all the difference when it comes to maintaining your carpets look, cleanliness and overall longevity.
Purchasing the right type of carpet along with regular carpet cleaning, will leave you with great looking carpet for years to come, leaving you a satisfied and happy homeowner.