Carpets provide comfort and even warmth in winter months. They also act as a natural sound blocker, making your space more peaceful and quiet.
The right carpet type for you depends on your lifestyle and your needs. The truth is, it really comes down to three essential factors:
Price
Durability
Luxuriousness
Before you choose a carpet type, start by ranking those 3 factors in order of importance for you. For example, a family with 5 kids and 3 dogs may care much more about durability and price than luxuriousness. On the other hand, a high-end day spa may want to pamper its clients with beautiful, soft carpeting. The spa owner may be more interested in luxuriousness than price or durability.
Have you narrowed in on what's important to you? Let's get started!
Understanding Your Carpet Fibers Options
Carpet fiber and carpet type are different. Your carpet's fiber is the specific material (or materials) it's comprised of. Your carpet type is its style and the way it's constructed. We'll look at fiber options first.
These 5 common carpet fibers are some of the most popular options on the market. Each has its pros and cons.
Nylon: The Most Durable 
Price Range: Low to High
If you want your carpet to last a long time, you just can't beat nylon's durability! The material is strong, easy to maintain, resilient against stains and discoloration. It's ideal for families with kids and pets or areas with a lot of foot traffic.
Polyester: The Best for Everyday Comfort
Price Range: Low
Polyester is very soft and feels comfy to walk on! It's less durable than nylon, but it's a great choice if you want a luxurious feel without breaking the bank. Polyester is fairly stain resistant, but it can be difficult to clean, so it's ideal for less-used rooms or houses without kids.
Triexta
Price Range: Medium to High
Triexta is a slightly newer option comprised mostly of (believe it or not) corn sugars! It's extremely naturally stain-resistant and doesn't require extra anti-stain treatments like nylon does. If you have young kids, pets, or you just love hiking in the rain, triexta is a great choice.
Olefin
Price Range: Low to Medium
Olefin strikes a great balance of several great qualities: it's beautiful, fade-resistant, and fairly inexpensive. Although, it's not quite as durable as nylon, it's still a great option for areas that get a lot of traffic but not a lot of dirt.
Wool
Price Range: High
Wool carpeting is natural, environmentally friendly, and very luxurious to walk on. Durable and soft, wool embodies many of the characteristics that synthetic materials try so hard to emulate. If you're willing to pay a little more, wool may just be your perfect option!
Choosing a Carpet Type
Carpet type has to do with how your carpet is actually made — most importantly, how it is cut, twisted, or looped. If you're not sure what that means yet, keep reading!
Let's look at a few of the most popular carpet types.
Texture Carpet
When it comes to carpeting, the terms texture and cut-pile mean that the carpet strands were cut after they were sewn into the backing material. This creates a textured appearance and feel. Textures vary widely based on the yarn length and twist. (For example, shag carpets usually have very long yarn and little or no twist.)
There are several popular kinds of texture carpet to choose from:
Saxony offers a traditional appearance and a smooth surface. It wears well and works in frequently used rooms like living rooms, dining rooms, and bedrooms, though it's not ideal for extremely high-traffic areas.
Two-tone texture has varying tuft heights and more than one yarn color. Those features help it hide dirt and footprints better than saxony, although it's similar in durability and price.
Frieze carpet has twisted tufts that make it the most durable (and usually most expensive) of the texture carpet types. It's great for high traffic areas or places that are likely to get dirty. It also lends a casual and stylish look to any room.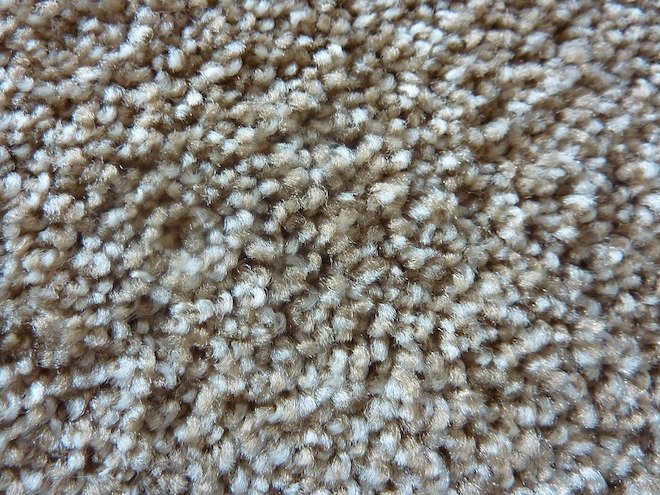 Loop Carpets 
Loop carpets are carpets whose strands have not been cut after being sewn into the backing material. They can look very different depending on how tight the loops are.
Tight loops are very durable, easy to clean, and great for high traffic areas like basements, storerooms, and workout spaces.
Loose loops can look beautiful and often feel great to walk on, but they're harder to maintain and can be problematic with pets because nails and claws can snag and pull the loops.
A combination of tight and loose loops can create a textured or patterned look, which hides dirt well.
What is Berber? Have you ever heard someone say Berber when they talk about loop carpet? The Berbers were an indigenous people in Northern Africa who created textiles with a loop-like knot pattern and flecks of different color woven into the piece. When it comes to carpets, most people use Berber and loop interchangeably, but some use it specifically referring to combination loop carpets.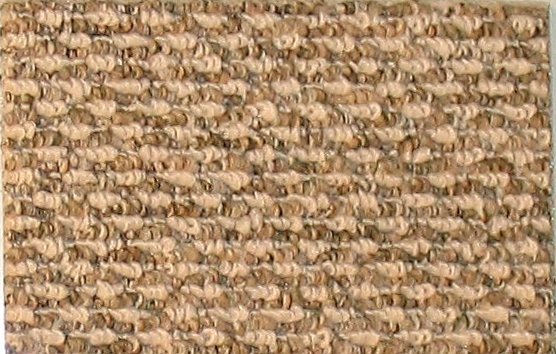 Pattern Carpet
Pattern carpets are often called sculptured or cut-and-loop because they're made of a combination of cut and looped strands. Pattern carpets offer a distinct and eye-catching look. You'll often see stunning patterns based on which strands are cut.
Pattern carpets can be extremely durable and are often more affordable than other equally durable types.
No matter what carpet type you choose for your space, it will need to be cleaned eventually. When that time comes, you can trust Gallagher's Rug & Carpet Care for all your residential and commercial carpet cleaning needs. We have years of experience getting carpets looking just like new, and we know how to clean carpets of all types without causing any damage or fading.
To get a free estimate (or just get your questions answered) give us a call at (503) 477-4097 or email us today!
Resources:
How to Choose Carpet from The Family Handyman
Find a carpet that matches your lifestyle from Home Depot